Israel To Oppose Iranian Threat

Regional Re-Alignment Forming!

Saturday, April 21, 2012

www.bibleinthenews.com Audio & Print versions
In a hard-hitting speech this week, Israel's Prime Minister has stated that: "The truth is that an Iran armed with nuclear weapons is an existential threat to Israel's existence."... "The truth is that a nuclear Iran is an immediate threat to other nations in the region, and a grave threat to the peace of the world. And the truth is that it is necessary to prevent Iran from getting nuclear arms. That is the obligation of the world, but first and foremost it is our obligation." Hello again. This is Paul Billington bringing you another edition of the Bible in the News.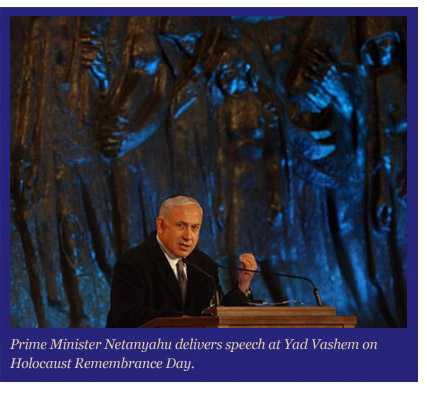 The comments came at a ceremony marking Holocaust Remembrance Day, under the banner of "My Brother's Keeper."

Netanyahu, who came under a great deal of domestic criticisms last month after delivering a speech at the AIPAC convention in Washington drawing parallels between the Iranian threat and the Holocaust, pushed back hard against those critics who said this argument both trivialized the Holocaust and sowed panic in the country.

"I know there are those who don't like when I say these types of unpleasant truths," Netanyahu said. "They prefer not to talk about a nuclear Iran as an existential threat, and claim that this statement, even if it is correct, only sows fear and panic."

Netanyahu said Israel dealt with existential threats--in 1948 and 1967--when the country was infinitely less strong than it is today, and that during those periods the country's leaders, first David Ben-Gurion and then Levi Eshkol, told the nation the truth about the dangers it faced.

Netanyahu said the nation did not panic, but rather united to defend itself.

This has been Prime Minister Netanyahu's position for several years--and before he became Prime Minister. It was in 2005 that he said:

"I will continue the traditions established by Menachem Begin, who did not allow Iraq to develop such a nuclear threat against Israel, and by a daring and courageous act gave us two decades of tranquility." He told Maariv newspaper, "I believe that this is what Israel has to do." At that time Netanyahu said: "If it is not done by the present government, I intend to lead the next government and to stop this threat. I will take every step required to avoid a situation in which Iran can threaten us with nuclear weapons."

So Israel's Prime Minister Benjamin Netanyahu is now repeating that position--and there are other powers in the region who would welcome some kind of pre-emptive strike against Iran by Israel--and or--the United States.

After holding an extraordinary meeting foreign ministers of the Gulf Cooperation Council recently urged Iran to end its occupation of the islands of Abu Musa, Greater Tunb and Lesser Tunb which lie near key shipping lanes in the Strait of Hormuz at the mouth of the Gulf.

Iran took control of the islands in 1971, shortly before the Gulf Emirates gained full independence from Britain and formed the UAE. The islands are valued for their strategic position in the Strait and for their potential oil reserves.

So it is highly likely that any dispute or confrontation could involve Britain as well as the U.S. and Israel.

Those who study Bible prophecy will see in this situation a reflection of Ezekiel 38:13 which refers to an alliance described as:

" Sheba, and Dedan, and the merchants of Tarshish, with all the young lions thereof..."

In considering these countries the author John Thomas wrote in 1848,

"But what is the lion-power of which Ezekiel speaks? To ascertain this we must direct our attention to the countries named in connection with "the young lions." Of these, Sheba and Dedan are districts of Arabia. The men of Dedan are in the list given by Ezekiel of the traders in the Tyrian fairs. The Dedanim carried thither the ivory and ebony which they procured from "the many isles" to the eastward, and "precious clothes for chariots." Sheba carried the "chief of all spices, precious stones, and gold." Dedan and Sheba were those parts of Arabia which lay convenient to the ivory, gold, precious stones, and spice countries of Africa and India."

As we look at those countries today we can identify them with Saudi Arabia and the Gulf States particularly. In the prophecy of Ezekiel they are "protesting" powers opposing the group of nations allied with Persia (which is Iran—:) and which are hostile to Israel.

So as we look at the Bible in the News today we see a clear picture of prophecy coming to pass, just as anticipated. We know from the prophetic word that Iran cannot successfully mount a unilateral strike on Israel. Iran will come into alliance with Russia and Europe forming a northern confederacy. This will be opposed by the southern powers of Ezekiel 38:13, and the signs before us indicate that just such a situation is in its formative stages.

What does it mean for us? It means that the great purpose of God as He has declared it through His servants the prophets is nearing completion. The day of opportunity is short, for Christ will return and the times of the Gentiles will be fulfilled. As Daniel describes it:

"At that time shall Michael stand up, the great prince which standeth for the children of thy people: and there shall be a time of trouble, such as never was since there was a nation even to that same time: and at that time thy people shall be delivered, every one that shall be found written in the book. And many of them that sleep in the dust of the earth shall awake, some to everlasting life, and some to shame and everlasting contempt. And they that be wise shall shine as the brightness of the firmament; and they that turn many to righteousness as the stars for ever and ever" (Daniel 12:1-3).

Hope you can join us again next week on www.bibleinthenews.com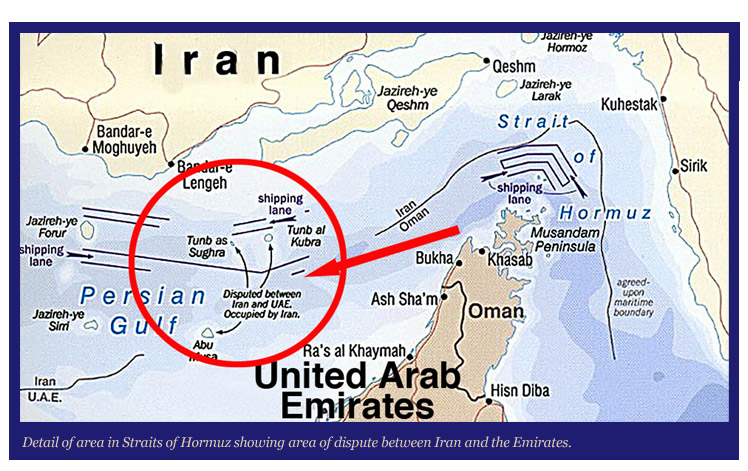 Printed: Saturday, April 21, 2012
Visit www.bibleinthenews.com for a weekly analysis of world politics in the light of Bible prophecy!